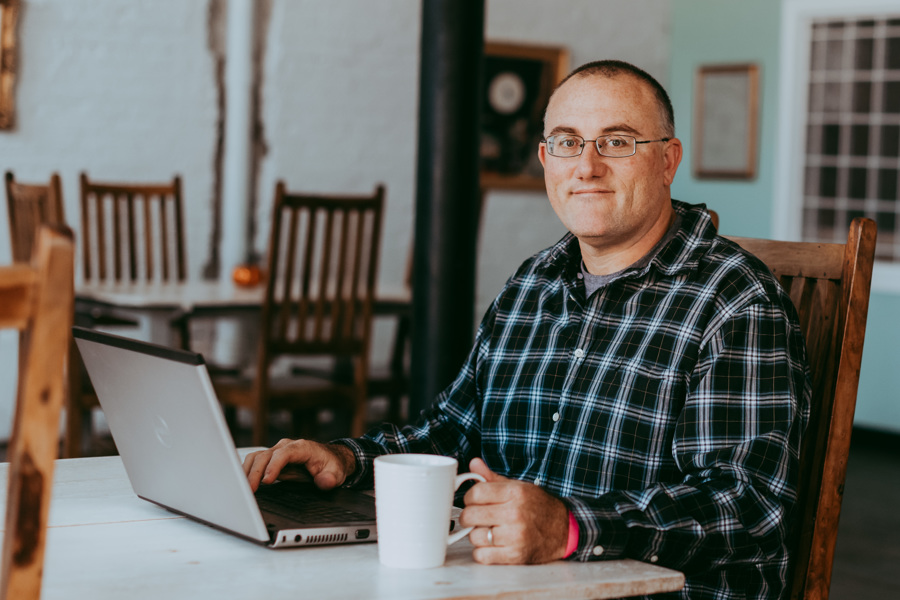 Danny Taylor is a multi-talented Entrepreneur, Writer, and Artist who has created a diverse portfolio of businesses by merging his unique blend of creativity, innovation, and strategic thinking into a symphony of profitable enterprises.
As the President of Website Growers, 2FIVE2, and NC Vintage Thrift, he provides leadership and strategic direction for each business, implements and executes their vision and mission, and ensures their financial success and public acceptance by leveraging his creative and artistic talents with expert marketing skills to generate revenue.
With a heart full of passion and an eye for innovation, he began his entrepreneurial journey in 1999 when he founded Website Growers, a web design company that quickly gained traction. Fueled by his creative spirit, in 2014, he launched 2FIVE2, a local brand and apparel company that captured the essence of his community. Forever the innovator, his next venture was NC Vintage Thrift, born out of his love for all things vintage and antique, which quickly became a treasure trove of unique fashion finds and timeless pieces.
Unleashing boundless creativity, he established himself as a respected author, penning the "Salt Monsters" comic series in 2020 and the first book of "Wanted on the Outer Banks" in 2023. Setting his stories in unexplored realms, his works are truly unique and inspiring. Danny's limitless vision prolifically shares his books and comics with the world, fueling his passion for writing and art. Ready to make his mark, he's on a journey to captivate readers and leave a lasting impression, one page at a time.
Danny is more than a success story. He is a beacon of humility and approachability who never hesitates to mentor and support promising entrepreneurs, sharing his expertise in internet marketing and brand creation. With an unwavering commitment to pushing the boundaries of what's possible, Danny's entrepreneurial spirit burns bright. He has built a thriving business empire fueled by his creative flair, all while passionately pursuing his love for writing and art. As he forges ahead, his eyes are set on the horizon of endless possibilities. With each new venture, he sets his sights higher, constantly striving to exceed expectations and make a lasting impact.
Danny Taylor was born and raised in Virginia Beach, VA. He attended computer classes at Howard County Community College in Columbia, MD, where he honed his web design and SEO skills. When he is not pushing the boundaries of new innovations, he enjoys painting, photography, and collecting antiques.